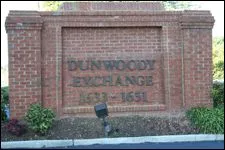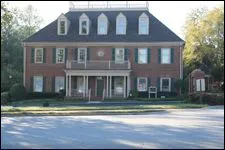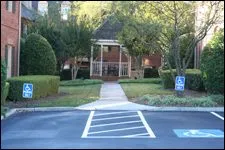 Clarida & Clarida Dentistry
1651 Mt. Vernon Rd.
Dunwoody, GA 30338
(770) 394-3920
(770) 393-0741 fax

Office Hours
Monday:
Tuesday:
Wednesday:
Thursday:
Friday:
7:30am - 4:00pm
7:30am - 4:00pm
7:30am - 12:00pm
7:30am - 4:00pm
Closed
Get door-to-door directions to our office
Appointments
You may contact our office by phone at (770) 393-3920, or email us at [email protected] to schedule an appointment. Your scheduled appointment time is reserved specifically for you. We request 24-hours notice if you need to cancel your appointment. We are aware that unforeseen events sometimes require missing an appointment. After missing your second appointment without notifying us 24 hours in advance, you may be charged an additional fee.
Consultations and Second Opinions
If you know your teeth need some work, but you are unsure where to begin, call the office and schedule a consultation. We will work with you to determine what procedures would best benefit you, and what the best method would be for achieving your dental needs.
Emergency Care
We realize that dental emergencies do happen and we are always on call. After hours, our voice mail has instructions on contacting the doctors.

Referrals
We are always happy to meet new patients. It gives us great satisfaction to know you believe enough to recommend us to your friends and family.
Insurance and Billing
Our office bills most dental insurance plans, and we will do everything possible to maximize your insurance benefits for you. We will file your claim for services directly with your dental insurance company. Please provide us with accurate, detailed dental plan information. For your convenience we accept, cash, checks, Visa, MasterCard, Discover and American Express. We are also pleased to offer Unicorn Financial and American General Finance as additional finance options

Facilities and Equipment
Our office is dedicated to making your dental visits as relaxing and comfortable as possible. We offer oral sedation and nitrous oxide to those patients that have difficulty while receiving dental treatment. While you are receiving treatment we offer television in each room, music with personal headsets, therapeutic heated neck cushions, and paraffin wax treatment for your hands.